Home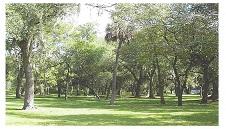 We are located between
CIRCUS TRAIL NATURE PARK
and
BOBBY JONES GOLF COURSE
As of 01/01/2020
Maintenance Fees
2 bdrm. $275
3/4 bdrm. $325
Villas. $370​​​​​​​
​​​​​​​
What is community living about? How are we governed?
Please ​read our DOCs
find the field for Instrument #
enter
2002039365
select the search button
on the next screen click on the icon under the word Image
SECOND AMENDED AND RESTATED
DECLARATION OF CONDOMINIUM
Click on the Declaration of Condominium link above and
find the field for Instrument #
enter
2006022547
​If you only want to read the​ by-laws, Click this link:
By-
Laws

Daily living at Fairway Oaks is also about following our Rules & Regulations, Click this link:​
Condominium living,
Click this link:
We are governed by our Declaration of Condominium Documents but The Florida Condominium Act of the Florida Statutes Chapter 718 supercedes and can clarify uncertainties in governess. You can visit Chapter 718 at
​

​


MyFlorida.com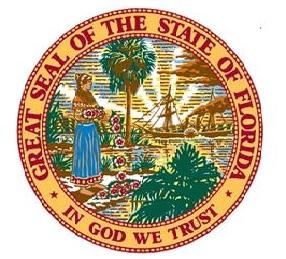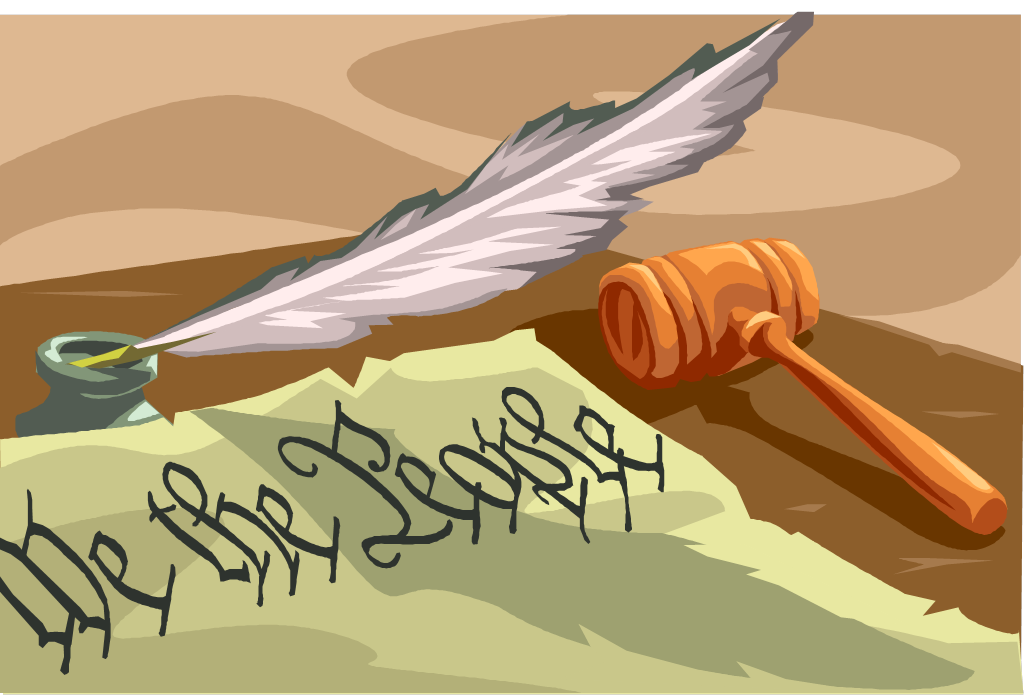 ATTENTION PLEASE:

Communications with the Board Members and Staff are strictly adhered to by the protocols set in our condominium Rules and Documents. Please do not approcah and harrass them in the common areas or at their personal units, personal homes, or while they are conducting a meeting with others, nor call them on their personal cell phones for Association related business.

Office Hours:

Monday - Friday

10am to 2pm.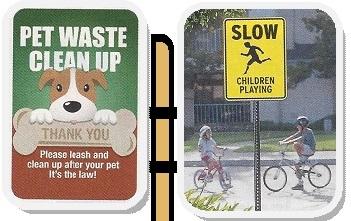 Please remember to be cautious when driving- children are home and playing or riding in our area! Please abide by the 10mph speed limit in our community.
*******************************
ALL Pets outdoors MUST be on a leash, and you MUST clean up after your pet. This is a City of Sarasota law, as well as a condominium rule. You as the pet owner are responsible for your pet and unleashed pets will not be tolerated. Please keep your pets on the main roadside common areas and the dog walk area. PLEASE- Do not walk your pets behind your neighbors yards or in their garden areas to urinate and deficate!
*******************************
Use the back button or home button to navigate out of this website
​Thanks for visiting us.
Our Board Meetings are on the
3rd
Wednesday, every other month, at 7:00 PM in our Community Center- unless Postponed or a Special Meeting is called. PLEASE SEND IN YOUR PROXIES- if you cannot attend, please designate ANOTHER OWNER OR A BOARD MEMBER as your proxy to vote for you as you designate on the form.
ANNUAL MEETING SCHEDULED FOR:
JULY 21, 2021 at 7:00 pm
We will follow the public safety guidelines proposed to the Board by The City of Sarasota and the CDC.Thank you.
Annual Meeting Agenda
Civility Rules: (1) No one may speak without being recognized by the Chair and introducing their full name, address, and status (owner or tenant); (2) Each person will be treated with respect and treat others with respect; (3) Personal attacs, abusive or disrespectful language, disruptive behavior, and redundancy are stricly prohibited; (4) All electronic devices are turned off or onto silent mode; (5) No side conversations; (6) No debating. Failure to follow rules will constitute expulsion from these meetings immediately. * If you want a topic discussed, send a written request by certified mail two (2) weekes before the next meeting for Board review and approval to get on the next month's agenda. Only agenda items will be discussed at the Board Meetings.
PLEASE NOTE: These are Board Business Meetings, not a debate or town hall meeting. APPROVED OWNERS OF RECORD ONLY are invited to observe, but mccay not interrupt the Board during their transaction of business. At the end of the meeting, any owner may comment on any item ON THE AGENDA with the above civility code observed. NO OTHER ITEMS WILL BE DISCUSSED.
****************************************************************************************************
Fairway Oaks Condominium, Inc.
We all live, work, and play in the best location Sarasota has to offer! Minutes from a variety of entertainment venues, #1 rated beaches, schools, colleges, churches, restaurants, shopping, antique shopping, SCAT bus line, doctors and hospitals, and lots of other treasurers we all can't live without. we are nestled between Bobby Jones Golf Course and Circus Trail Nature Park. Come join us and enjoy our Sarasota life!
****************************************************************************************************
CLOSED: TEMPORARILY UNDER REVISIONS
We have books, dvds, magazines and vhs tapes available for you to borrow for free. Come in and browse the variety of our collection. Located by the office
and open during our daily office hours. Closed on Saturdays and Sundays.
****************************************************************************************************

941-366-TIPS
If you have information about criminal activity or an unsolved case, be a hero and Contact
Crime Stoppers Anonymously
. You could receive up to a $3,000 Reward! You will be helping your community become a safer, friendlier place to live.
​
As a citizen of Sarasota County, you are the eyes and ears of our community, and you have a voice that can speak up and help to solve and prevent crime. Sarasota County Crime Stoppers provides a method for you to safely, and anonymously provide tips and report criminal activity, and pays rewards for information that leads to an arrest, property recovered and or narcotics confiscated.
· Call 9-1-1 in an emergency or to report crime currently in progress.
Call Crime Stoppers with information about unsolved crimes, fugitive criminals, drug dealers, or to report suspicious activity such as stolen property, human trafficking, illegal weapons, terrorism, or other crimes. Be a Community Hero, Report Criminal activity to Crime Stoppers.


View the latest Crime Reports and Statistics at www.sarasotapd.org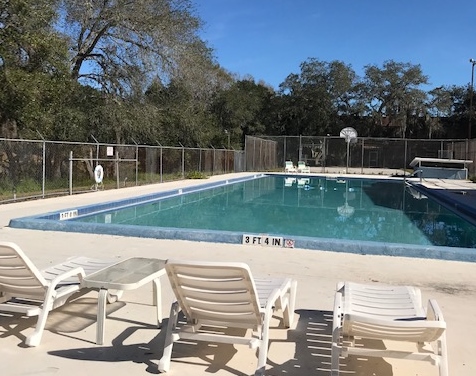 Due to COVID-19 and vandalism, our Pool is Closed at this time for repairs!
Please remember the Pool Safety Rules. There is no lifeguard on duty, so all children must be accompanied by an adult 19 YEARS OR OLDER. There is pool camera survellience daily to monitor pool use. Those not abiding by the rules will be reprimanded or suspended.

WARNING:

When showering before entering the pool, (it is required), check the water temperature before entering the shower, or allowing your child to enter the shower. Water can get

HOT

when the hot sun hits the shower wall, so please let it run at least 30 seconds before using it.
​
****************************************************************************************************
RESIDENT REMINDERS:
All Children under 5 years of age MUST be accompanied by an adult when outdoors or enjoying our recreational facililites. All children playing outdoors over 5 years of age must be in doors by 9:00 PM. PLEASE CLEAN UP ALL TOYS OUTSIDE IN COMMON AREAS- ABANDONED TOYS WILL BE DISPOSED OF.
***********************************************************************************************
PLEASE NOTE:
The Fairway Oaks Condominium Office
is Closed due to COVID-19 guidelines and safety.
Office Meetings are by Appointment - Hours are:
Mon through Fri 10 am - 2 pm
Closed Sat & Sun​
Call (941) 312-5746 to schedule an appointment
during the hours listed above only.
The office is also is in need of Owner and Residents e-mail addresses for communications and emergency notifications. Please, if you would be so kind as to Email Yours to our email address of fairwayoakscondo@comcast.net
as soon as possible. Thank you for your cooperation.​